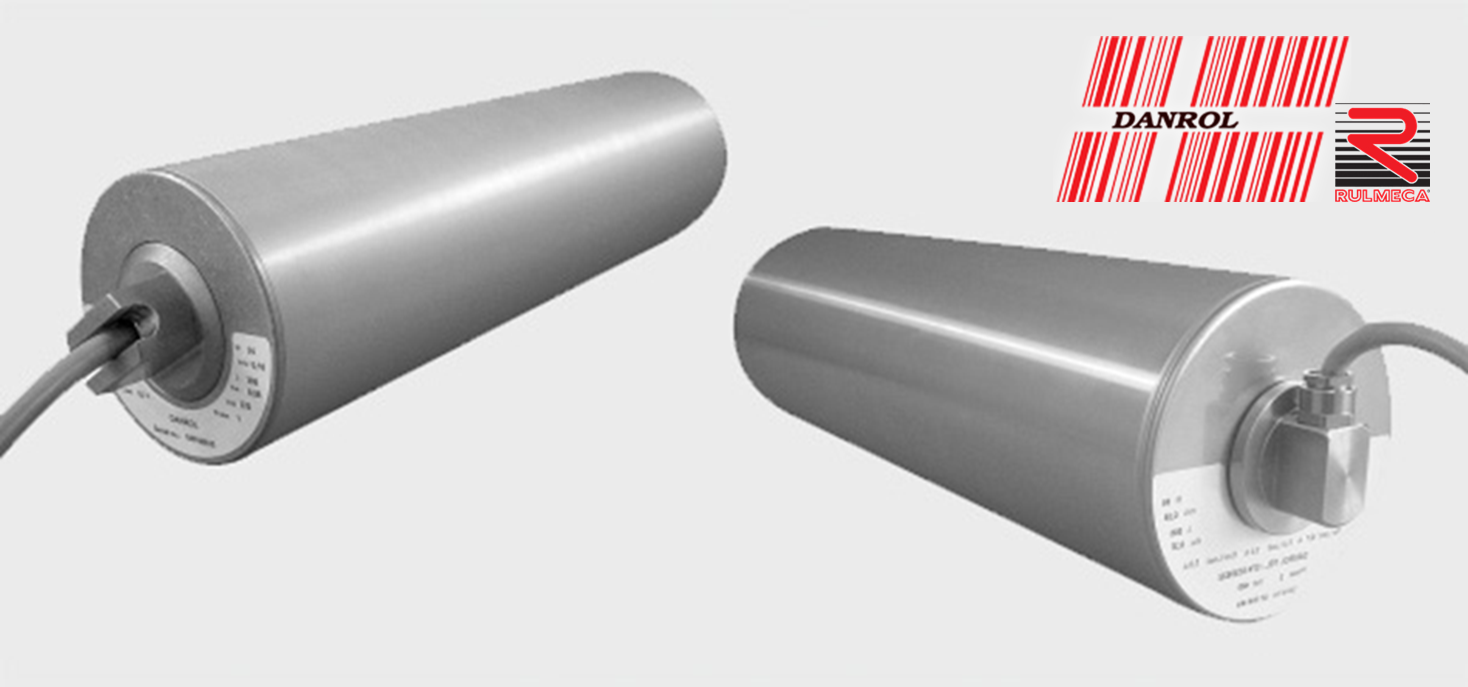 Danrol is a Danish company that has been manufacturing a range of quality but light duty motorised conveyor drum motors for the last 30 years. Although established by the present managing directors, Danrol have more recently become part of Italian conveyor roller and high output Drum motor Manufacturer, The Rulmeca Group.
The Product range consists of 84, 113, and 135 diameter motorised conveyor drum motors with a maximum motor power of 0.75Kw and minimum linear speed of 0.027 m/s. The speed power combination is determined by drum diameter and motor gearbox combination.
The product is widely used in many conveyor drive applications such as supermarket checkouts, security scanning, airport check in conveyors and other hugely diverse handling applications.
Danrol drum motors are manufactured using a planetary gearbox and electric motors fitted into an aluminium or stainless steel drum shell. The aluminium shell offers a high level of heat dissipation and can often be used where mild steel is unsuitable and stainless steel would prove non cost effective.
We at Drummotors and More can assemble the complete product range from assembly parts held in the UK or can supply a factory built product for larger quantities or certain special builds.
Danrol drummotors are interchangeable with other common manufacturers and can be supplied on a same day build from our Leicestershire works.