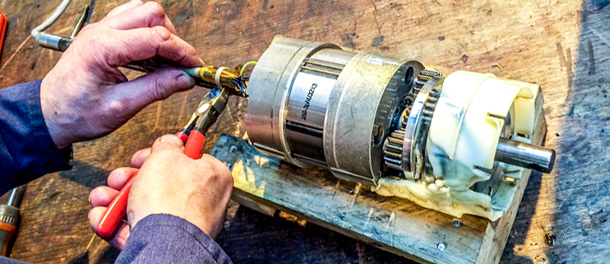 For a quick quality service and repairs call the office on 01509 815607 or 07816 997458 for out of office hours
Fully equipped workshops in Leicester allow us to offer full service and repairs as well as test facilities for the majority of Drummotors, we will be pleased to receive your units at our works and will give a full condition report and repair cost estimate prior to commencement of any work.  We also hold a large number of spares for the Thorite Drum motors which can be supplied ex-stock.
Interested in the process of service and repair with DM&M? Click here
Returns
If you would like to inform us of a drummotor being returned for inspection, please complete and submit the Return's Form below.
Wiring Diagrams
To view a wiring diagram, please click the appropriate link below and open the file
Danrol 3ph DV Wiring diagram (A & B)